Free Blues Guitar Resources
Below you will find free online guitar resources on the topic of blues guitar such as blues guitar videos, guitar eBooks, practice tips and more.
FREE Blues Guitar Videos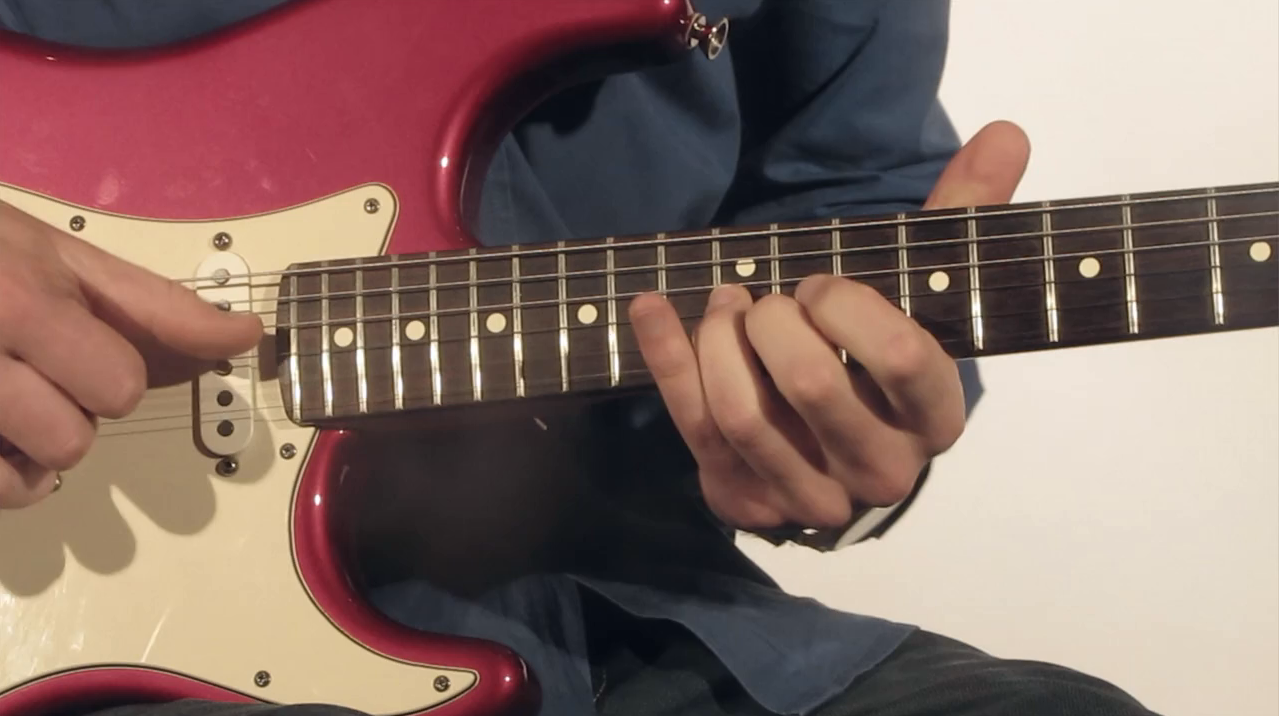 How To Make Your Guitar Cry Video
Do you know exactly how to make your guitar sound like it's "crying"? Once learned, you can add this highly emotional technique to your 'bag of tricks' and use it whenever you want to touch deep feelings in your listeners. In this blues guitar video you will learn exactly how guitarist Stevie Ray Vaughan used this technique to make his guitar cry and really captivate his audience when playing advanced blues solos. Add this technique to your own playing by learning how to make a guitar cry.


FREE Blues Guitar Guides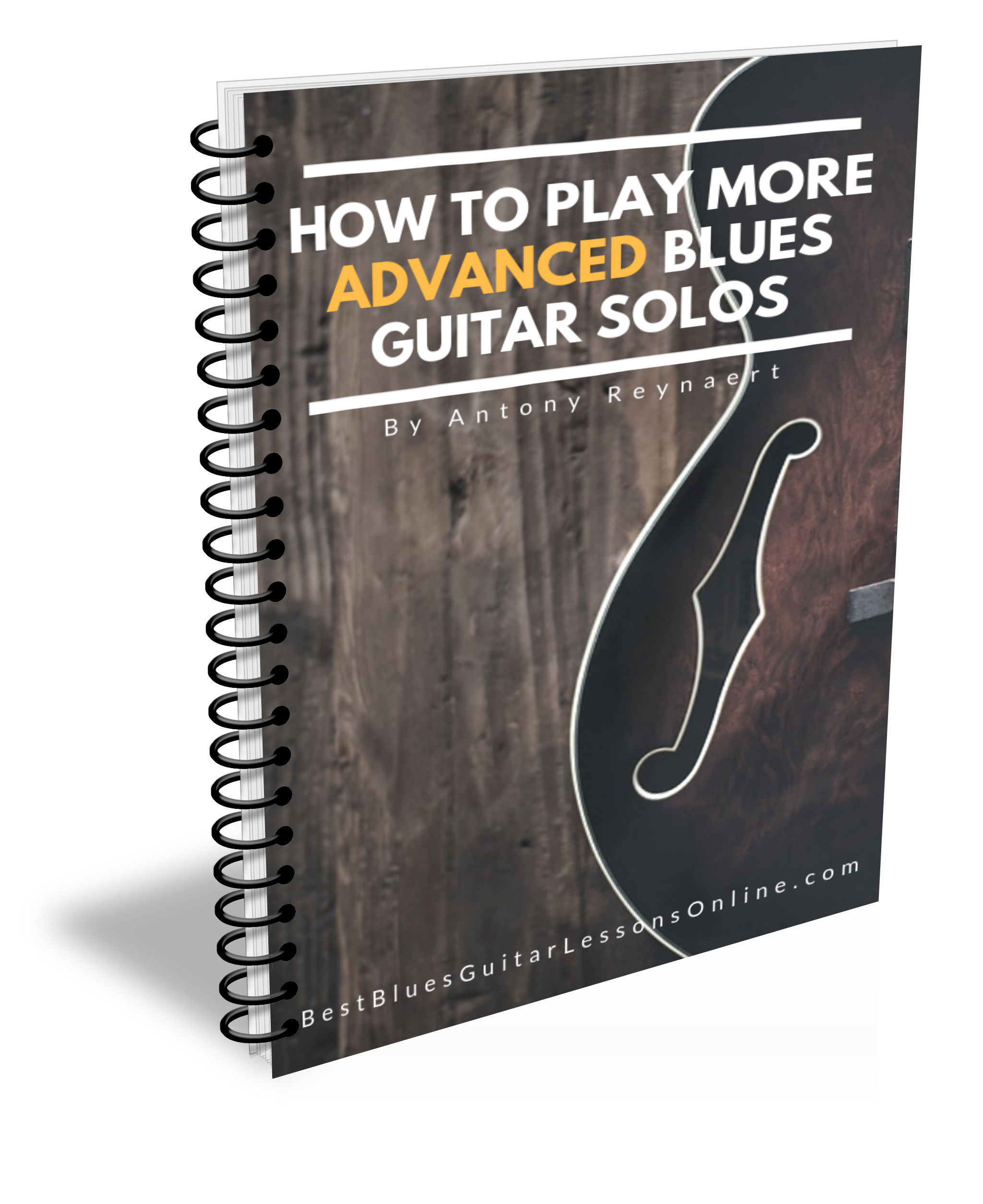 Learn How To Play More Advanced Blues Guitar Solos
A lot of guitarists want to take their blues guitar playing to the next level, but are unable to reproduce what they hear when they listen to their favorite blues guitarists. What they don't know is that the guitar scales and notes that these great blues guitarists are using are entirelly different from what the majority of beginner blues guitarists use. Learn why your solos don't come close to what the best blues players play in these free guitar solo tips.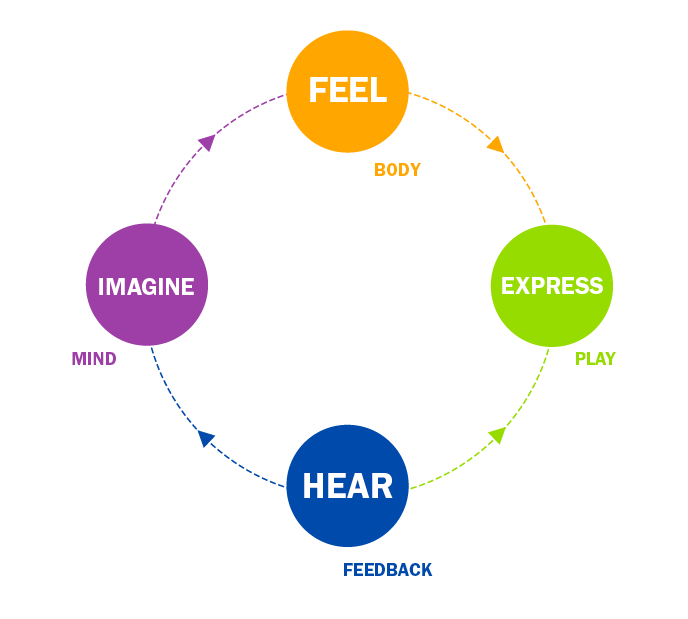 How to Play Guitar With Intense Feeling
In order to play great blues guitar solos you should be able to touch people's feelings every time you pick up the guitar. A lot of guitarists struggle to do this right, because nobody ever showed them how to tap into unbound self-expression and unlock your potential for maximum expressiveness in your guitar playing. Learn how to really touch people's feelings with your guitar playing by learning about emotional guitar playing.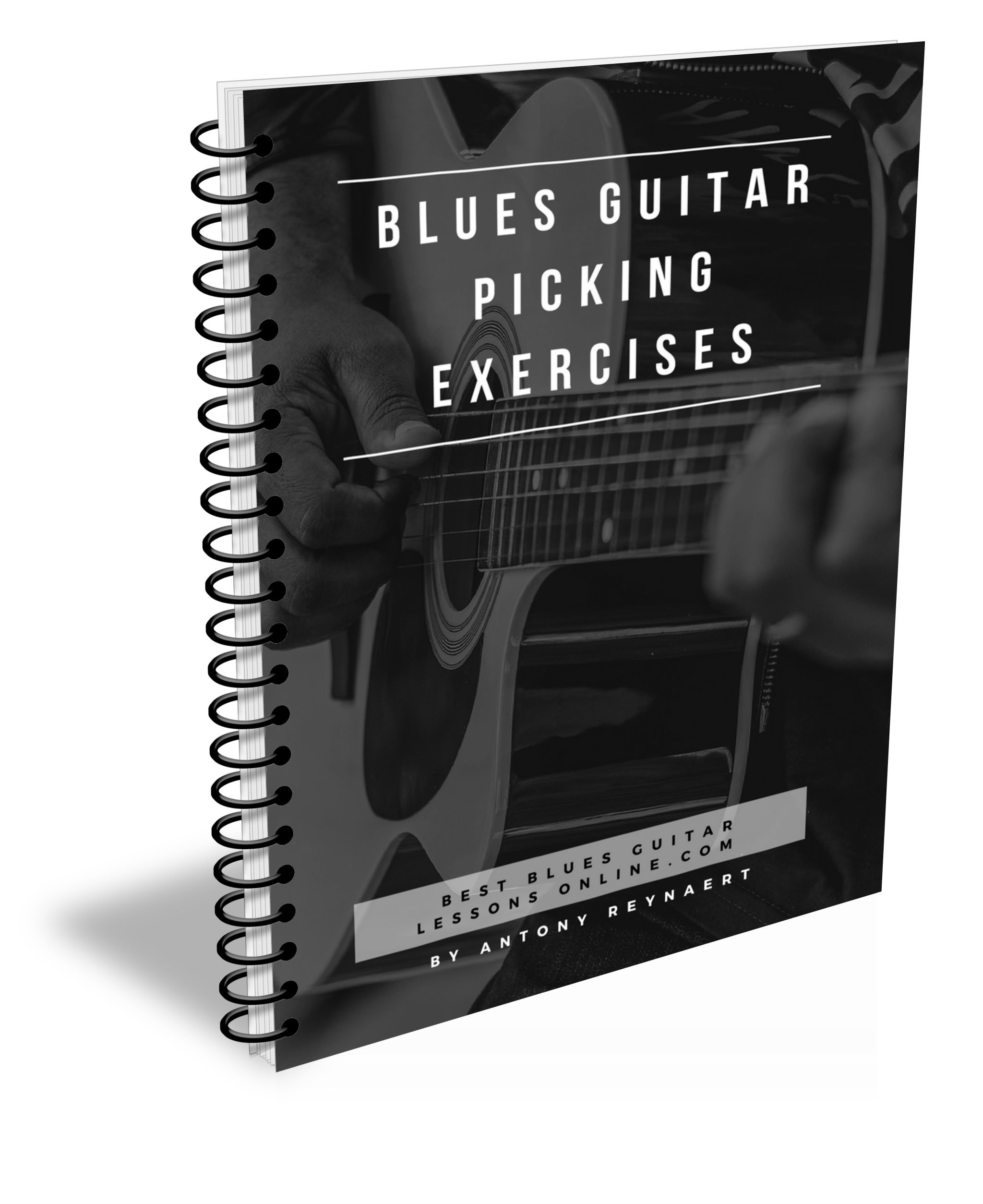 Blues Guitar Picking Exercises
When you want to play awesome blues guitar solos it's essential that you are able to take your mind of your guitar technique. I created this free blues guitar picking guide, because it's very rare to find such blues exercises online. Overcome your guitar technique limitations by learning from the best guitar picking exercises.
FREE Blues Guitar eBooks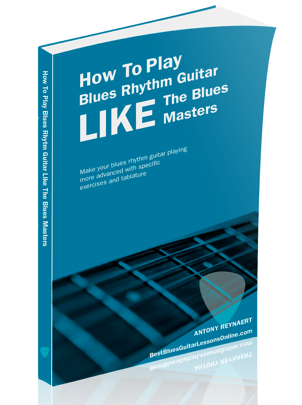 Free Blues Guitar eBook
Do you feel like you lack creativity when you play blues rhythm guitar parts and chords? A lot of guitarists that are creative in their solos lack the ability to take any blues riff or chord and turn it into a highly unique rhythm part. Learn about improvising in your free blues rhythm guitar playing.


Additonial FREE Blues Guitar Resources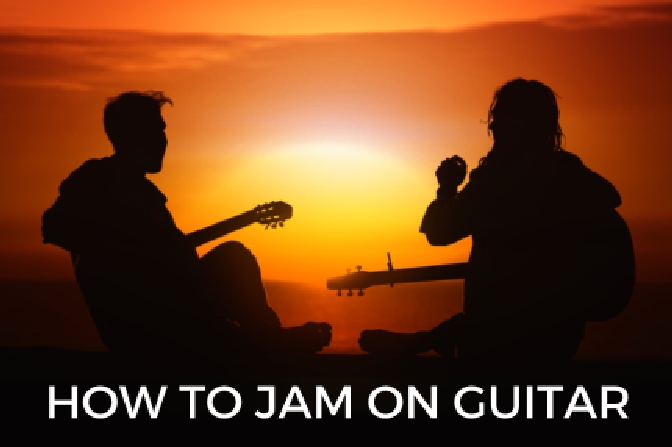 How To Play At A Blues Guitar Jam
Many guitarists dream of playing at a blues guitar jam session one day. The sad truth is that that few will ever accomplish their dream, because they lack the education of what you need to know in order to play at a blues guitar jam.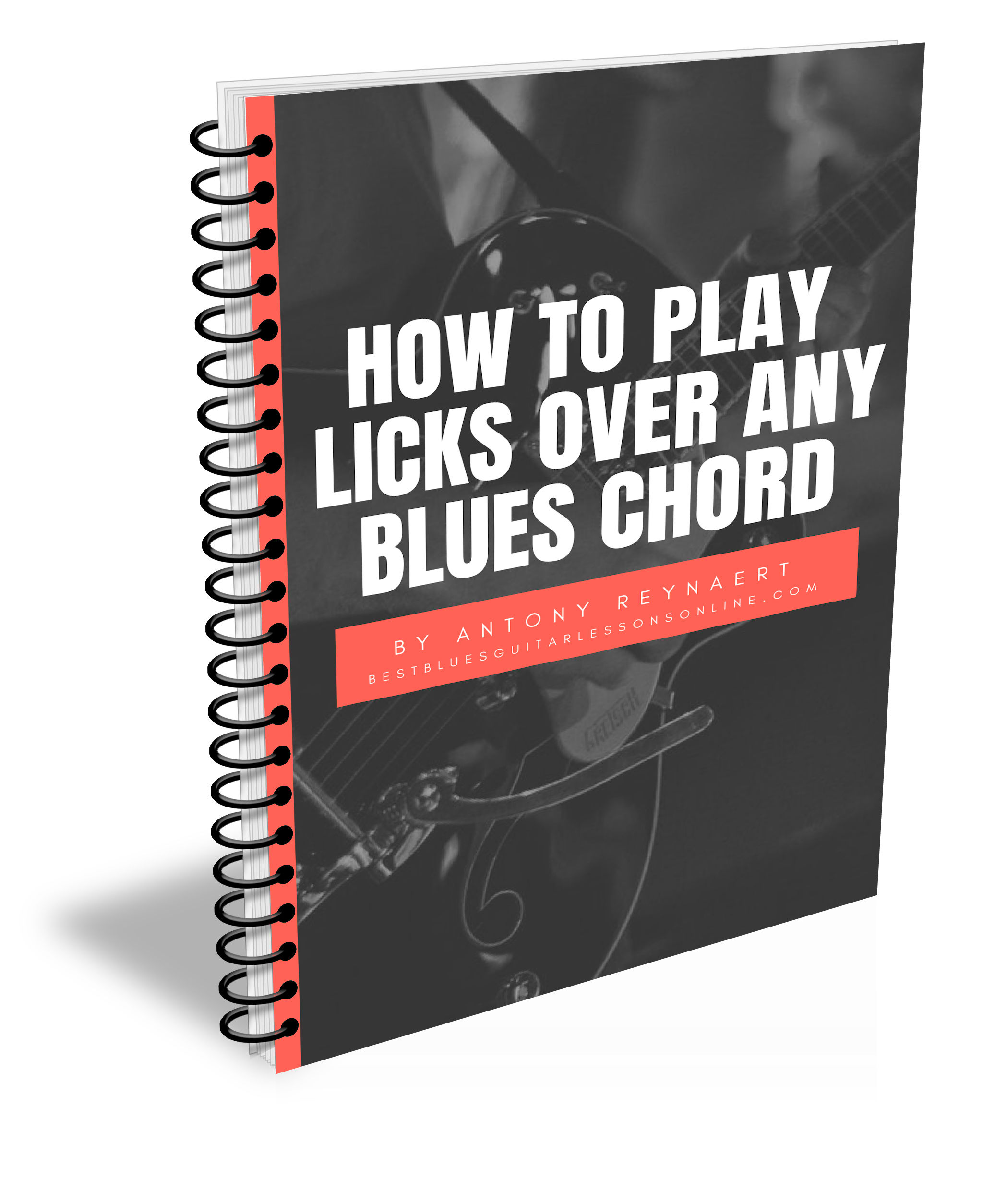 How To Play The Most Awesome Licks Over Any Blues Chord
Do you know the feeling you get when you listen to great blues guitar solos and you get shivers down your spine? If one would analyse these great solos you would come to the conclusion that the notes being played fit perfectly over the chord they are being played over. This is what professional musicians refer to as 'playing over the chord changes' and it is what you need to learn in order to advance to higher levels in your blues soloing. Learn how to nail those perfectly timed notes in your solos by learning the best blues guitar licks and scales.
Did you know that professional guitarists use a different scale over each chord they are playing over? When done right, this results in a very melodic soloing approach. It's true that a lot of guitarists can improvise fairly well over blues chords, but can you play melodically as well? In this free downloadable guide you will learn exactly how to grow from sounding amateurish to and start to play great melody lines like you hear in the playing of the best blues guitarists: soloing over chord changes.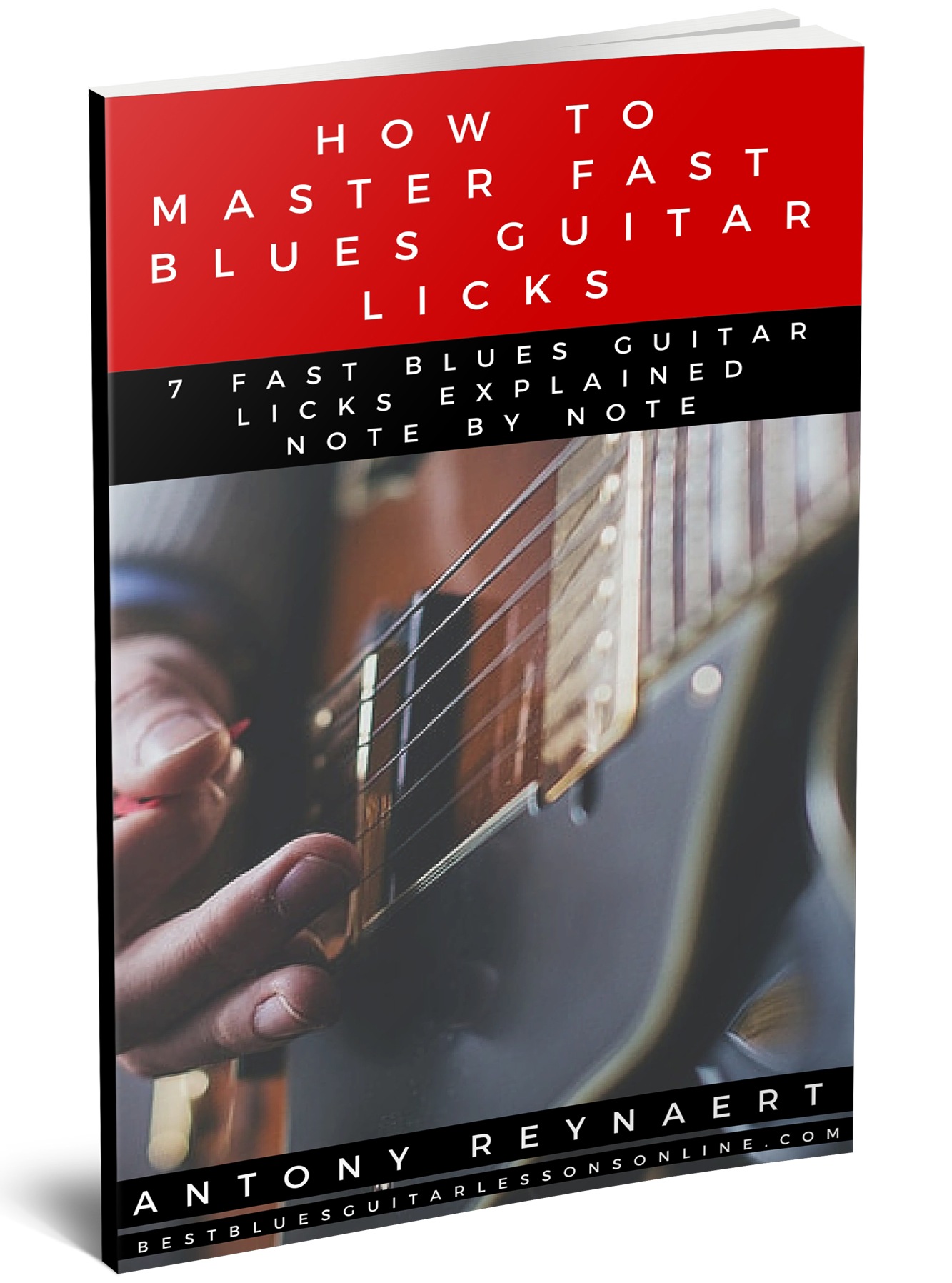 How To Play Fast Blues Guitar Licks
NEW! Do you want to be able to play lightening fast blues guitar licks like you hear in the style of guitarists such as Stevie Ray Vaughan, Joe Bonamassa, Gary Moore, etc.? Playing high velocity blues licks is a matter of knowing exactly what to do before you start practicing. In this free guide you will learn how to play fast blues licks on guitar by studying the tablature.