Tired Of Guitar Lessons That Don't Work?
Finally Stop Being Stuck At Your Current Level Of Blues Guitar Playing
How To Become A Great Blues Guitar Player
You know how playing blues guitar always seems to come easy for some people while everyone else struggles?
Somehow, their guitar playing sounds effortless.
It's more creative, more expressive and more impressive.
What is it that they do differently while you continue to struggle?
Are they naturally more creative than you are? No.
Are they practicing more than you are? No.
Are they smarter than you are? No.
Are they more talented than you are? No.
Are they more experienced than you are? Some may be, but others are not.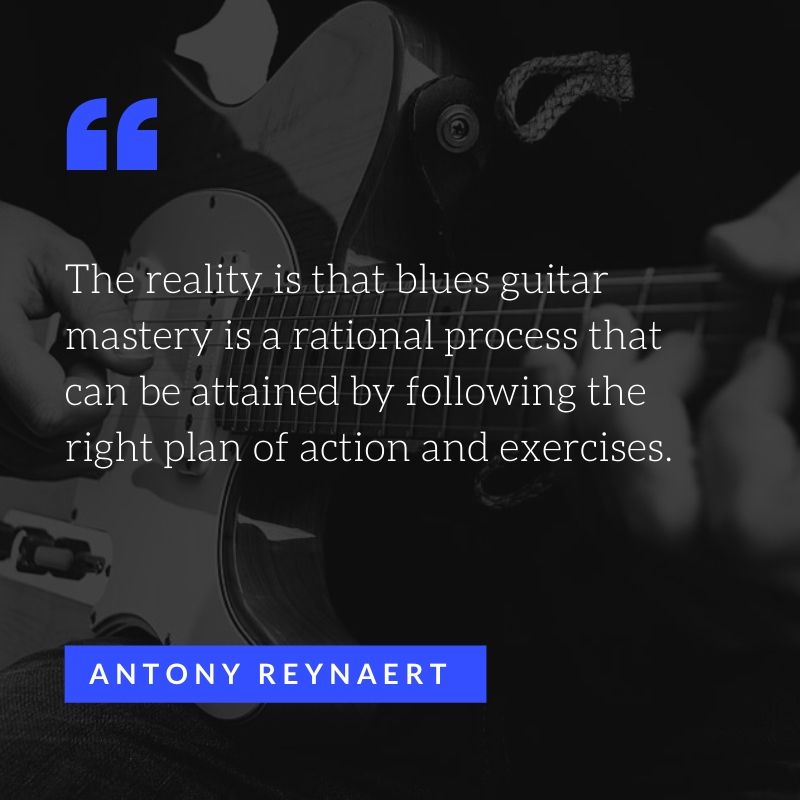 The difference is, they did the right things, in the right way, and in the right order.
A comprehensive plan is the one sure way to know what the right things are, how to practice them in the right way and in the right order – this guarantees that you will master blues guitar playing.
Think about it: any average, normal, regular person who consistently does the right things in the right way at the right time, cannot fail to become a master blues guitar player.
How do I know?
I teach ordinary people to become exceptional guitar players every day - that's the easiest part of my job.
This plan is the big piece that is missing for you right now.
But it's not your fault!
Fact is, most guitar teachers don't, won't or can't give you the right guidance, system and strategy to put you on the right path… and keep you there.
Trying to teach yourself hasn't worked either (if it did, you wouldn't be reading this page).
Hey, I'm not attacking you when I say this, I wasn't any better.
My attempts to teach myself in the past failed too… the vast majority of people never succeed in teaching themselves.
There's no shame in that. There's only shame in continuing to go down the wrong path instead of following the right plan.
This Is How Most Guitar Players Get Stuck
It's typical for most guitar players to feel stuck even if they are learning new things all the time.
This is because what they don't do, don't know or don't learn is how to integrate and apply all of their skills together...but it gets even worse…as you're about to discover.
Fact is:
You need more than new guitar licks to play, you want the ability to create your own cool licks on demand so that you can truly express yourself and create your own unique sound.

You need more than an understanding of how your favorite guitar players play a cool blues solo, you need to understand exactly how the solo works with the rhythm of the song… Great solos on their own don't sound great. A great solo that integrates perfectly with good rhythm parts is what makes the song sound great.

You need more than good technique to play blues guitar well, you need to combine your technical skills with good phrasing, vibrato and improvising in order to play with that awesome feeling of your favorite guitar players.

You need more than guitar lessons, you need the right guidance, the right system of learning and the right strategy to ensure you become the badass blues guitar player you want to be.

You need more than a simple guitar teacher, you need someone to show you exactly what to do, exactly how to do it, precisely when to do it and most importantly, someone to make sure it actually gets done.

You need more than the ability to play the right notes, you need to learn how to play each note with incredible feeling so that when other people hear you play, they feel the emotion of your playing in their soul.
If this sounds hard, that's because it is hard…
But don't worry, it's not out of reach for you.
I'm going to break it down for you into simple & easy steps.
I'm going to help you get it done.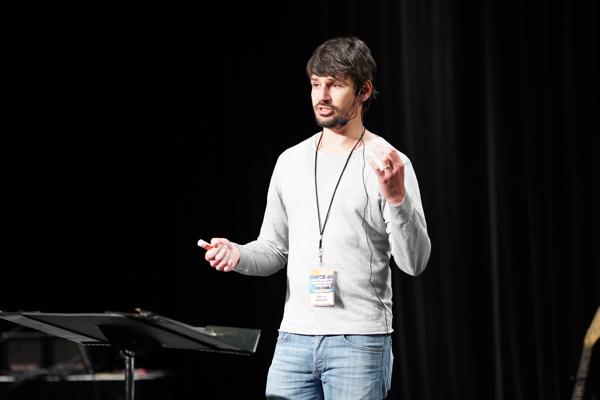 Who am I and why should listen to me?
Hi, my name is Antony Reynaert. I founded one of the biggest and most successful guitar schools in Europe where I have successfully taught & trained hundreds of ordinary blues guitar students to become exceptional guitar players.
In addition, I am one of only 61 music teachers in the world who have earned all 5 GTSSI certifications (which are the most prestigious certifications for guitar teaching on Earth).
Of those top 61 music teachers, I am the only strictly blues guitar teacher.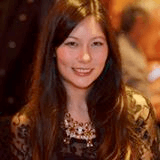 Antony is a patient teacher and takes the time to listen to my problems. He is also able to explain things in simple terms that I can understand and thinks of new and exciting ways to encourage me to try new things. It really helps to build my confidence and not feel intimidated to try new techniques on the guitar. It's easy to tell that he is really enthusiastic and passionate about the guitar and also helping his students to improve.
Jennifer Barlow, U.K.
What Will It Mean To You When You Completely Master Blues Guitar Playing?
And What Would It Mean To You... Right Now… In This Moment…
To Know That You Are Going To Become A Better Guitar Player Every Single Time You Practice Your Guitar?!
Imagine how it would feel to have someone at your side, coaching you every step of the way, on your road to blues guitar mastery.
No more guessing what to learn.
No more hours of wasted time searching online for things to practice.
No more wasted money on a local guitar teacher who failed to get you where you want to be.
Through my online blues guitar lessons, I will teach you, coach you, train and mentor you to reach blues guitar mastery.
Here is what you will learn:
How to play with gut-wrenching feeling like the best blues guitarists do. You know what I'm talking about. When they play with so much emotion, it hurts!

How to build complete confidence by getting your blues guitar playing out of that rut you've been stuck in. Confidence comes from being able to consistently play great even when people are watching you. This is what you're going to get in our guitar lessons together.

The one big thing you need to do in order to never be nervous again when playing in front of other people. And the best news is, it's not hard at all!

How to go beyond the basic blues chords (I-IV-V) and the common 12-bar blues pattern. If you don't already know what those things are, don't worry, I'll teach them to you, but we won't stop there. You will understand how blues music really works so that you can play and create great blues music that goes beyond the basics.

How to escape from the frustrating limitations of your guitar playing and finally be free to fluently play whatever you want. For example, do you struggle to smoothly, seamlessly and fluently move between scales when trying to improvise all over the fretboard?... Or how about not knowing what every note is going to sound like BEFORE you play it as you improvise? These are the kinds of limitations that are holding you back from becoming a great player. Through my online blues guitar playing lessons I will help you break through each and every single one of your limitations!

The 3 simple secrets you need to know that make your blues rhythm guitar playing "bad to the bone"! When combined together, these 3 subtle nuances make ordinary blues rhythm playing sound totally cool!

You learn the best way to quickly develop great lead guitar skills so that you don't waste time practicing things that don't work, or only "kind-of" work.

Learn what to practice and how to practice guitar the right way. You get the right guidance, the right system of learning and the right strategy to ensure you become the badass blues guitar player you want to be. I'll show you exactly what to do, exactly how to do it, precisely when to do it and most importantly, how to ensure it actually gets done.

Most important of all… how to tie everything together so that all your new knowledge and skills become totally integrated together. Integration is the key to you becoming a great blues guitar player who can fluently play and create the coolest blues music!

Here's how it works:
First, you fill out an easy (and kind of fun) evaluation form where you answer some questions about yourself, your current strengths & weaknesses, knowledge and skills, etc.
Second, I read your evaluation replies and determine which of my online blues guitar lessons you should start with.
Next, you get all of this twice per month, all easily accessible for download via your personal student account at my website (no webcam is needed):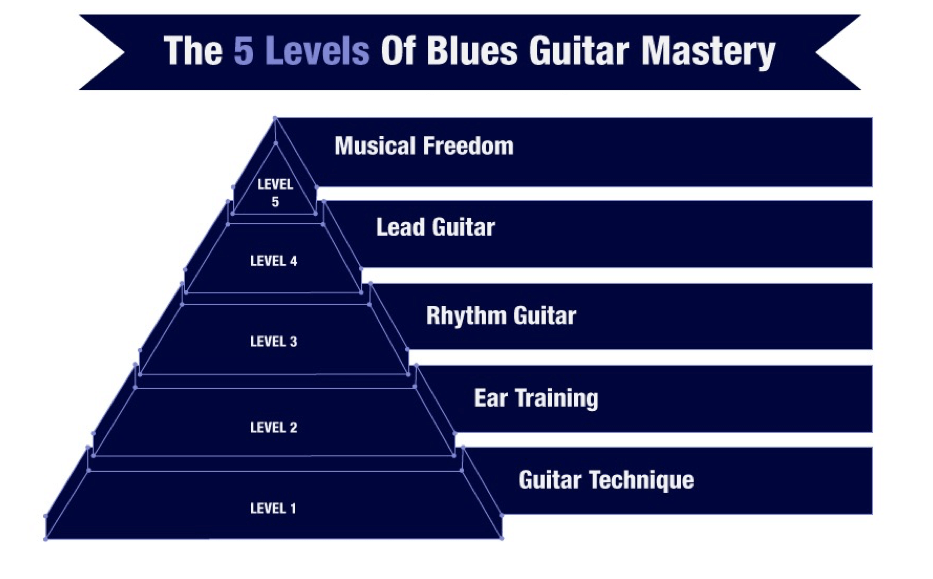 Master The Blues Phrasing & Improvisation Guitar Lesson: This video + tab + text lesson series puts creativity, passion and fire into your guitar playing! Have you ever wondered HOW great blues players always seem to play the perfect note in the perfect moment, in the perfect way?

It sounds like magic, but it's not.

It sounds difficult, but it's not.

It sounds complicated, but it's not…

When you understand how to do this yourself, you'll discover exactly how to play that great.

What you need is to develop great phrasing.

That's exactly what you learn.

The most fun aspect of guitar playing isn't playing songs… it's improvising great blues music.

In this series of lessons, you learn to master improvisation by knowing what notes will produce what emotions in any context.

That is what you learn and is what makes you a killer improviser!

Master The Blues Rhythm & Riffs Guitar Lesson: In this audio + tab + text lesson series, you learn to play great rhythm guitar riffs like the ones your favorite blues guitarists play. No more playing the same old boring licks and riffs over and over again.

I will train your hands to be able to perfectly play demanding riffs and licks that may be impossible for you to play right now...

...or ever without this training.

I will walk you through the 'blues guitar riff encyclopedia' so every time you'll hear a blues riff, you instantly know what they are playing (and how you can play this for yourself).

You get cool backing tracks to play these riffs and chords over, so that whatever you play never sounds boring.

You'll have your own band with you all of the time.
Master The Blues Lead Guitar Technique Lesson: In this tab + text lesson series, you see the right way to practice techniques such as: soulful vibrato, fast picking, smooth legato, strong fretting hand dexterity, fluent position shifts, stunning rakes, fun hybrid picking, and yes, even sweep picking (this can sound great in blues guitar playing when applied in a blues way), and a lot more.

Even if you already know how to do these techniques, you will be able to play them a lot better, faster, cleaner, consistently, flawlessly and fluently every single time!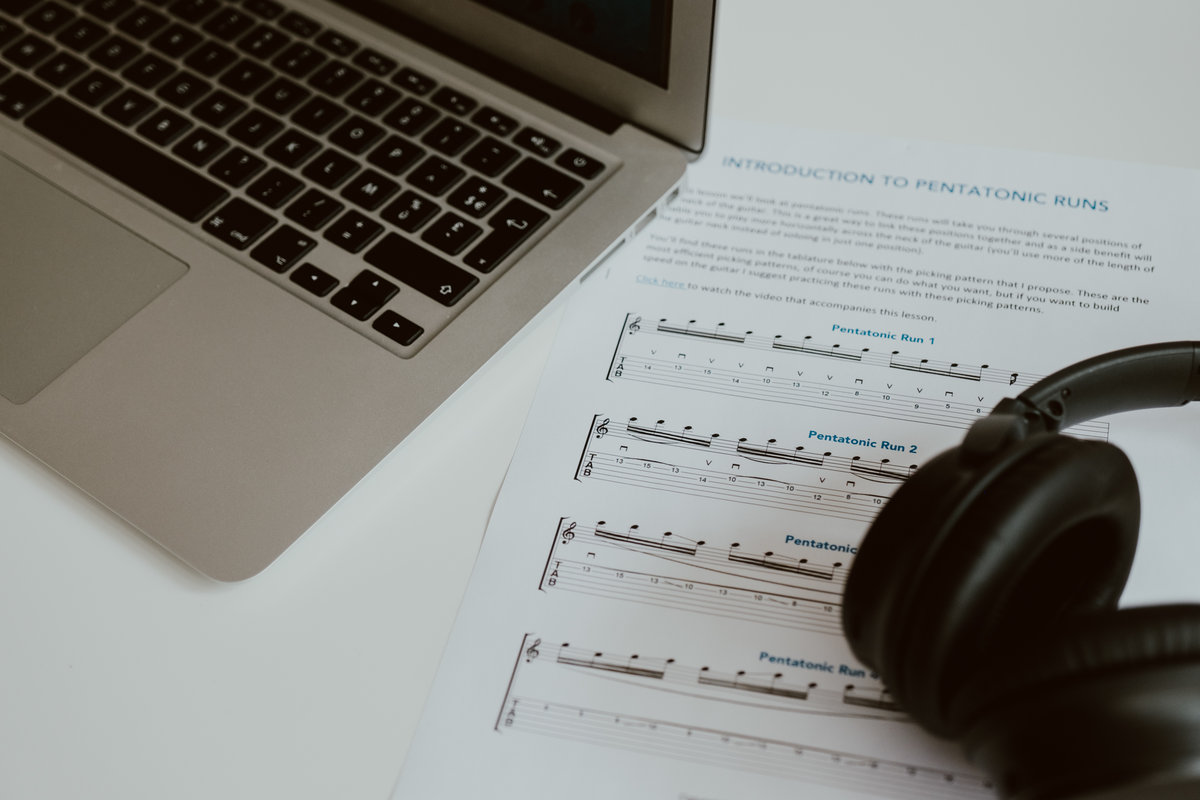 Plus you get one of these supporting lessons when we are working on crucial topics to help you progress even faster:
Chord Mastery Reference Charts: These chord charts are crucial not only to help you develop your rhythm playing, but also to make you a better lead player by targeting these notes at the right time when you solo (don't worry, I'm going to show you how so that this is easy for you to learn & master).

Ear Training For Blues Guitarists Lesson: These ear training audio lessons make you a better guitar player by installing a "musical ear" into your brain so that you play with the tone and feel of a great blues player. Plus, you'll have the skills to play anything by ear!

Scales Mastery Reference Charts: These special charts help you learn new scales faster & earlier. You also get to see how they relate to chords you will be playing quickly and how to connect them instantly and fluently.

Blues Backing Tracks To Practice Everything With: This is where the real fun begins. You get really cool blues backing tracks so that you can take everything you learn and play in a real musical context!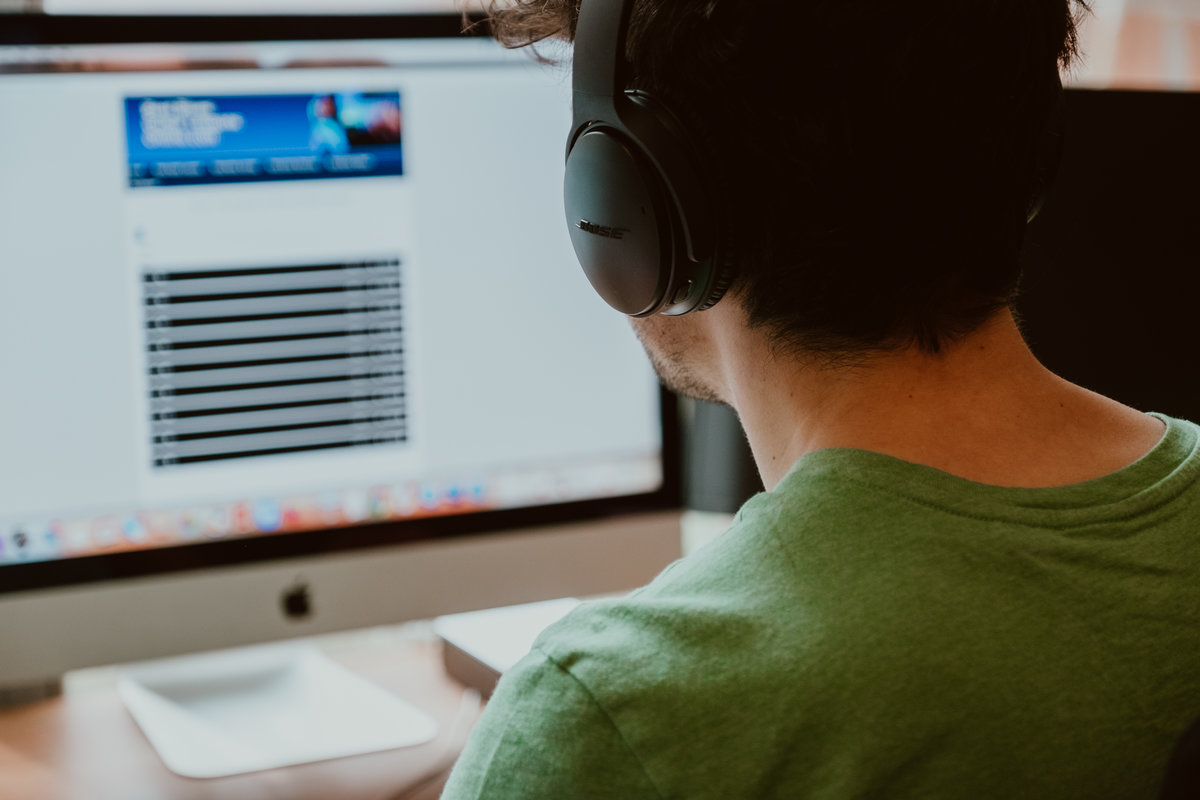 Here's the best part, not only do you learn everything above, you also learn how to USE it in real music.
You learn how to tie it all together so that all your knowledge and skills are integrated…
THIS is the secret that enables you to get big results and master blues guitar playing!
You Also Get These Bonuses… Free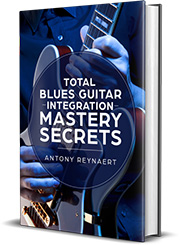 Bonus Item #1: Total Blues Guitar Integration Mastery Secrets
You get the secret sauce to learning and mastering your blues guitar playing. This eBook takes you through the secrets of integrating everything you learn so that you play with maximum fluency and confidence!
It took me years to discover these secrets and put them to use… but I've included them all and broke them down into simple to understand and use concepts you can use right away.
Value $97 FREE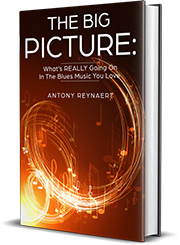 Bonus Item #2: The Big Picture: What's REALLY Going On In The Blues Music You Love eBook
Want to know what's really going on in the music of your favorite blues songs and solos? It's more than just the 12-bar blues. Would you like to go beyond just playing by ear and be able to see with your mind's eye and mind's ear what you really hearing so that you can use these same concepts in your own playing instantly?
Then you're going to love this eBook and the supporting audio examples that walk you through the same process the pros use to immediately pick apart what's really going on and then use these amazing ideas yourself, quickly & easily!
Value $75 FREE
Frequently Asked Question: Can I cancel at any time? Yes, of course : )
Now it's up to you...
You can make a really big positive change in your guitar playing life, or you can continue to struggle…
Yes, I'm trying to sell you something… but what exactly are you being sold?
Just some blues guitar lessons?
No.
I'm selling you a transformational experience where you go from where you are now to becoming the type of awesome blues guitar player you have always wished you could be.
THAT is what is being offered to you right now.
You need it. You want it. You deserve it.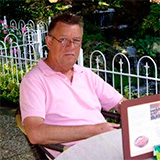 Although I was initially very skeptical about online lessons due to the experiences of some providers on YouTube, I have been taking the online blues guitar lessons with great pleasure. I am glad that after the many wanderings I have decided to follow these lessons. I learn new things and it feels good to develop myself again.
Two months ago I auditioned as a rhythm guitarist with a country / rock band and got hired!
Cees van den Borne, The Netherlands
Here is what you need to do right now:
Click on the big yellow button that says: "Get Started"

Then, on the next page, answer some easy questions about yourself and your guitar playing.

Do it right now.

P.S. Remember, you get:
Master The Blues Phrasing & Improvisation Guitar Lessons, Master The Blues Rhythm & Riffs Guitar Lessons, Master The Blues Lead Guitar Technique Lessons, Chord Mastery Reference Charts.
Depending on what we are working on in your lessons I will also upload Ear Training For Blues Guitarists Supporting Lessons, Scales Mastery Reference Charts and Blues Backing Tracks To Practice Everything With.
P.P.S. Today is the day you get unstuck and finally learn to master blues guitar playing!