Interviews With Professional Musicians About Practicing Guitar


Have you ever wondered what great blues guitarists think about when they play their awesome blues guitar solos? In these interviews with professional blues guitarists you'll discover exactly what goes on in the minds of your favorite guitar players.
Having insight in how the blues masters think when they play can work as a major advantage in your own playing. The process of becoming a great blues guitar player is one with many pitfalls. Often times you will be confronted with a new challange that you just can't seem to overcome. These challanges can become very frustrating; it's like you want to open a door to a new reality but you can't seem to unlock that door.  The advice of these professional blues musicians can save you hours of wasted time in your own blues guitar practice routine and can give you the right key to open that door. Other times you'll learn that you are just knocking on the wrong door and there is a better way to achieve the outcome that you want.
In these exclusive interviews (you will only find them on this site) on the topic of playing and practicing blues guitar you will gain insight into the minds of the best blues guitarists and learn the secrets that got their guitar playing to where it is today.
When studying the interviews below, it's best that you take mental notes on the approaches these guitarists used to develop their own guitar playing. That way you can start to apply their advice in your own practice routine in order to improve. What you should be looking for is a "blue print for succes"; what exactly have these guitarists in common?
Great blues players don't get great by chance. These masters of the guitar have a lot of things in common and these similarities can be grouped together into a succes plan that can be organized in your own guitar playing to reach the same kind of succes as these guitarists.
---
Blues Guitar Interview With Chris Duarte
A living legend... Those words are often overused, but when speaking about Chris Duarte they are justified. In this interview I had the honor to talk to Chris directly through Skype and pick his brain on how he grew up with the guitar and how he developed his own unique blend of blues, rock and blues. A sharp, sometimes funny, but nonetheless very informing interview with one of the greatest blues guitarists alive.
---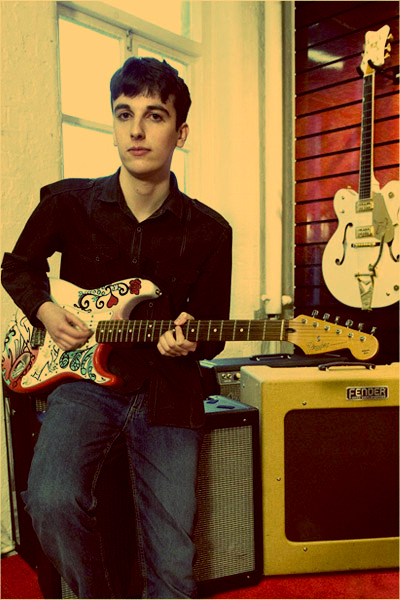 Blues Guitar Interview With Chris King Robinson
Every once in a while there's a new kid on the block that studied the masters of blues guitar to the point that he turns the tables and gets their attention. This guitarist is 18-year-old Chris King Robinson who got the attention of the big guys through his youtube channel. As a rising star he talks about the pitfalls that every practicing guitarist should watch out for and about how he got to the level he is today.
---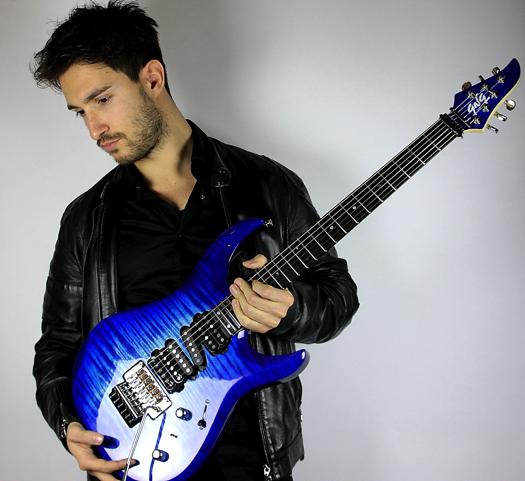 Blues Guitar Interview With Ignazio Di Salvo
Italian guitarist Ignazio Di Salvo is becoming a household name amongst the big leagues in the world of the guitar. Technical mastery, phrasing and a great guitartone belong to his trademark skills. In this exclusive interview he talks about what he recommends to practice for blues guitarists and how developed his own guitar playing.
---
Learn from the best Blues Rhythm Guitar Exercises