Essential Minor Blues Guitar Concepts
---
You probably know how it feels; every time you want to play a minor blues progression, you end up playing the same old boring chords. This sounds very monotonous and it is a frustration shared by many aspiring guitarists to stay stuck in this rut. There are on the other hand plenty cool sounding and essential minor blues rhythm examples that are important to learn. In the video below you'll learn one of the absolute best minor blues concepts that will really spice up your blues playing:
Improve your blues rhythm guitar playing even more by downloading and studying this free Blues Rhythm Playing Guide: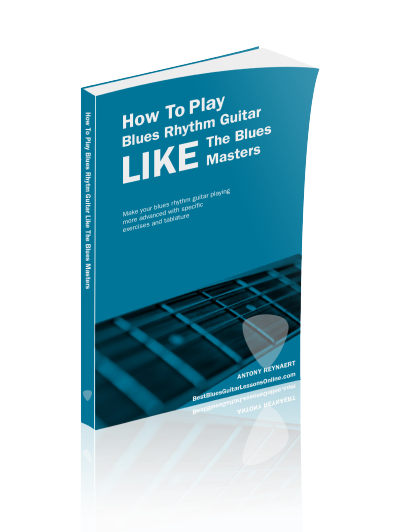 If you liked these minor blues examples, don't forget to subscribe by clicking on the 'youtube'-button below so you can get notified on the latest blues guitar video lessons:
---
Take Control Over Your Blues Solos With The Essential Blues Soloing Guitar Lesson.