The Best Method On How To Play The Downtown Blues Shuffle Riff
---
As a blues guitarist there are some critical elements you have to know in order to develop yourself as a master of the blues. Missing out on the fundamentals of blues rhythm playing can really harm your overall progress. Most people are focussed on playing the next best blues lick but forget that the rhythm parts are the foundation for the lead parts as well. The downtown blues shuffle riff is one the of the most important elements in blues guitar playing as it is part of rhythm and lead. In the video below I go from the very basics of a downtown shuffle to the high advance methods to integrate this into your own blues playing:
Download your free blues guitar rhytm ebook here How To Play Blues Rhythm Guitar Like The Blues Masters.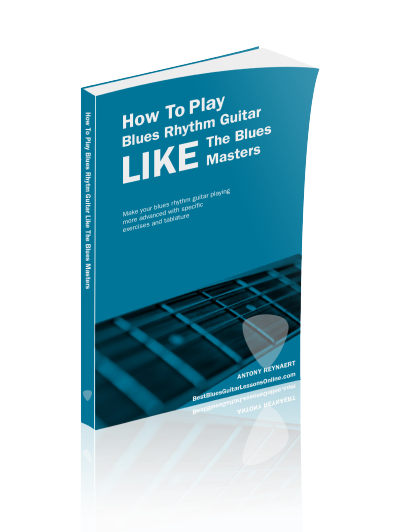 If you liked the video about blues downtown shuffle riff, don't forget to subscribe by clicking on the 'youtube'-button below so you can get notified on the latest blues guitar video lessons:
Take Control Over Your Blues Solos With The Essential Blues Soloing Guitar Lesson.