Blues Comping For Beginners
---
Comping is one of the most important aspects to develop your overall blues skills, but sadly it is an often overlooked part of playing the blues. Knowing the fundamentals of blues comping is something you just have to know, not only for your blues rhythm skills but also for your lead playing skills. In this video lesson I'll teach you how to get started with the principles of blues comping:
Download your free Blues Rhythm Playing Guide here: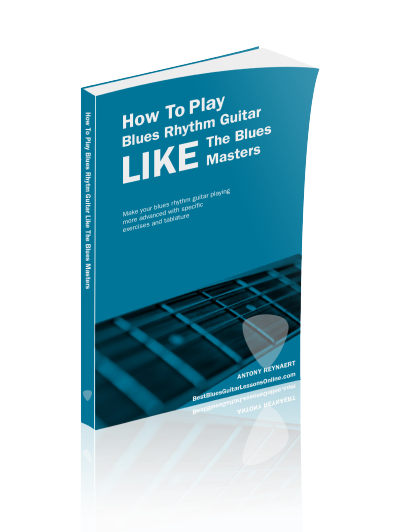 If you liked the video about this blues guitar comping, don't forget to subscribe by clicking on the 'youtube'-button below so you can get notified on the latest blues guitar video lessons:
---
Take Control Over Your Blues Solos With The Essential Blues Soloing Guitar Lesson.