Improve Your Guitar Technique With This String Skipping Exercise
---
Many guitar students find trouble in expressing themselves freely when playing blues solos. The main reason lays within the fact that they believe that 'blues is an easy style' and will because of this false idea never focus on blues guitar technique. When working on the right technical aspects of guitar playing, you will find that over time, your creativity, improvisation and self-expression will improve because technique should be looked as a 'roadblock' between you and the music that needs to be removed. In the video below I'll teach you a blues pentatonic string skipping exercise that will help you in removing that roadblock:
Download your free Blues Guitar Picking Exercises Guide for more awesome blues guitar exercises: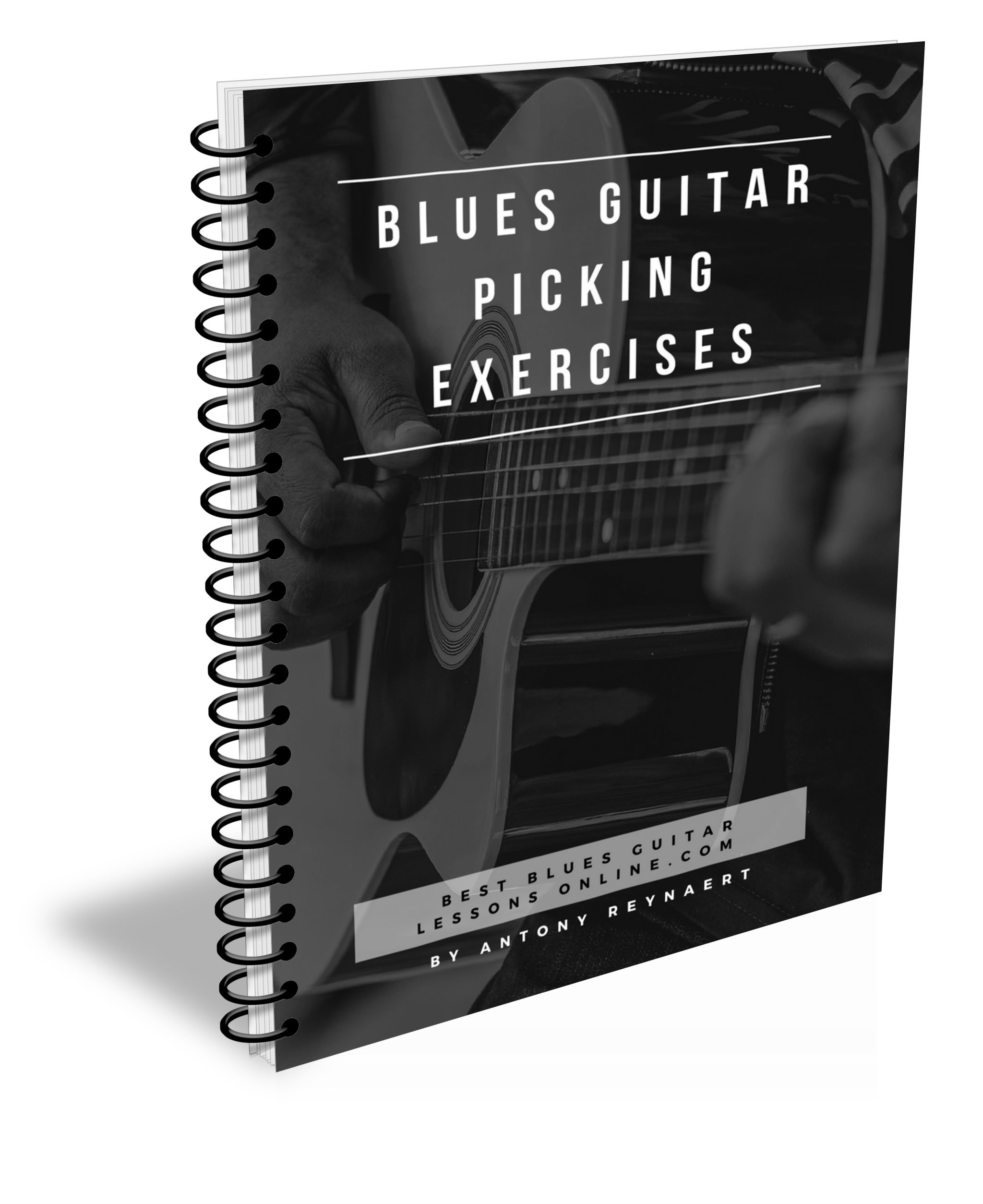 If you liked the video about this blues technique exercise, don't forget to subscribe by clicking on the 'youtube'-button below so you can get notified on the latest blues guitar video lessons:
---
Take Control Over Your Blues Solos With The Essential Blues Soloing Guitar Lesson.