Enrich Your Blues Solos With The Best Blues Bends
---
You probably know the feeling of listening to great blues guitar players and experiencing shivers down your spine when you hear those typical 'bluesy sounding notes'. If you would analyse these great sounding notes, you would come to the conclusion that these notes aren't always in tune. This might sound weird, but it's all due to the art of guitar playing and how the guitar works. The guitar allows us to make use of string bending and create an almost infinite amount of pitch possibilities. In the video below I'll teach you how to turn your normal notes into really cool and bluesy sounding notes:
Learn how to play the best sounding blues licks over any blues guitar chord in this free guide: How To Nail Blues Licks Over Blues Chords.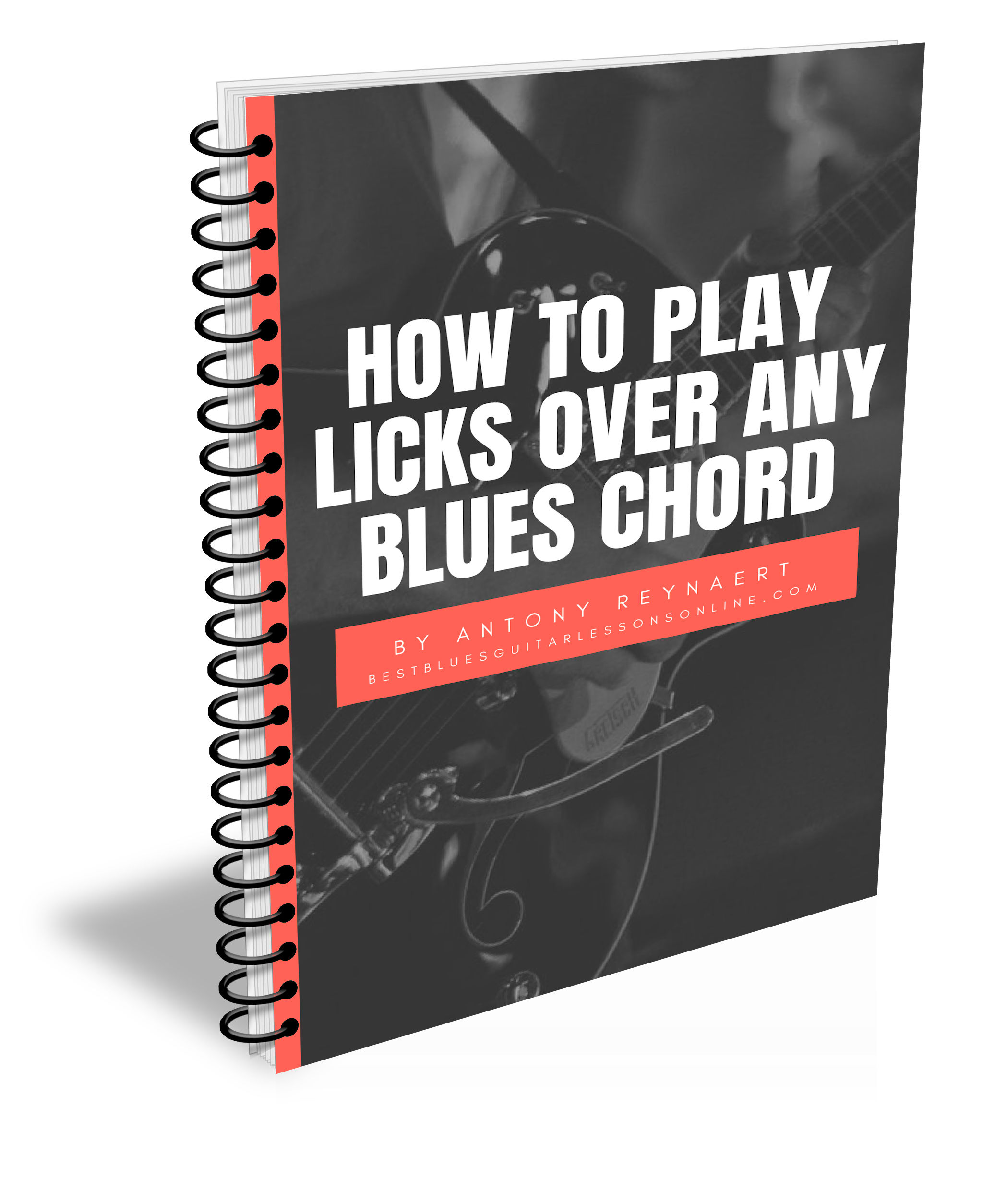 If you liked the video about the essential blues quarter tone bends, don't forget to subscribe by clicking on the 'youtube'-button below so you can get notified on the latest blues guitar video lessons:
---
Take Control Over Your Blues Solos With The Essential Blues Soloing Guitar Lesson.