3 Golden Dominant 7 Chord Voicings
---
Dominant 7 chords are without a doubt the most important chords in the history of blues music.
Collecting at least a handful variations on these blues chords is therefor a crucial aspect in your development as an aspiring blues guitarist.
Choosing the right blues chord voicing can make your blues rhythm playing sound fresh and full of color.
In this video I'll share 3 of the most beautiful ways of playing such a chord:
If you want to learn more about blues rhythm playing, download this free Guide: How To Play Blues Rhythm Guitar.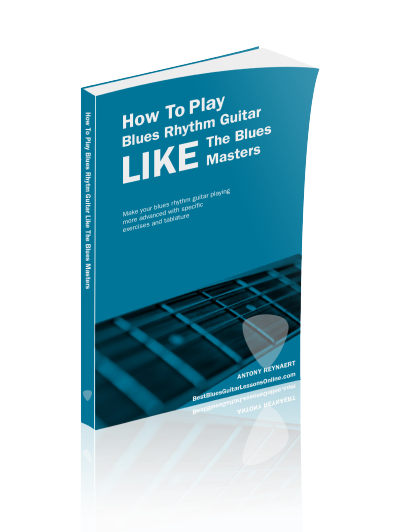 If you liked the video about dominant 7 chord voicings, don't forget to subscribe by clicking on the 'youtube'-button below so you can get notified on the latest blues guitar video lessons:
---
Ready To Get Clarity Over Your Blues Guitar Playing?
Learn exactly what to practice in my one of a kind online blues guitar lessons program