The Most Effective Blues Guitar Exercises
---
Are your bored by the thousands of mindless guitar technique exercises that are found online? It can be very monotonous and because of this very frustrating when you have to repeat your finger exercises over and over again. There are however a lot more enjoyable methods of practicing your blues technique. In the video below you'll not only learn one of the best blues guitar exercises to improve your blues technique drastically, you will also have something you can immediately apply in real musical situations.
Download your free Blues Guitar Picking Exercises Guide for more awesome blues guitar exercises: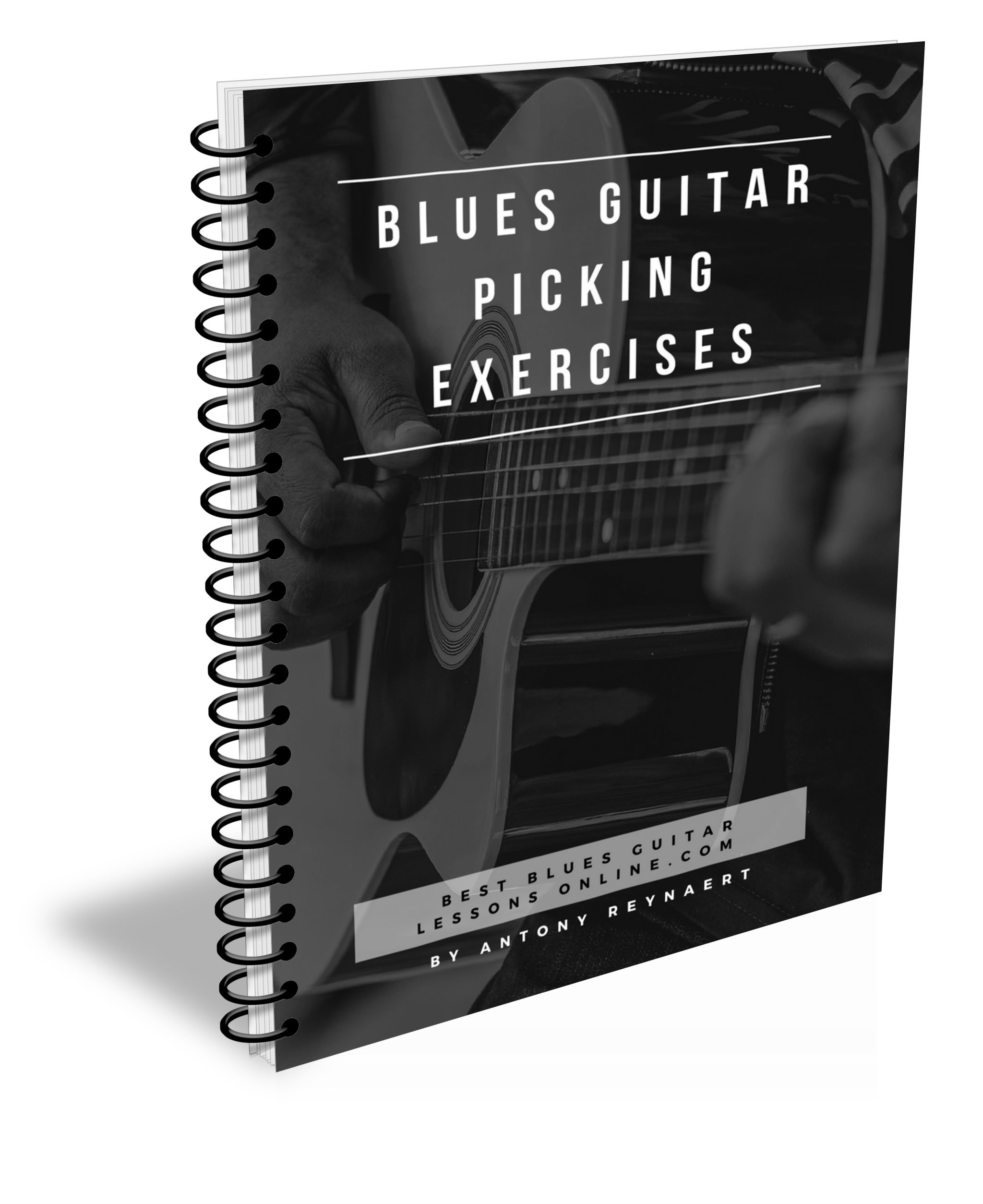 If you liked the video about this blues guitar exercise, don't forget to subscribe by clicking on the 'youtube'-button below so you can get notified on the latest blues guitar video lessons:
---
Take Control Over Your Blues Solos With The Essential Blues Soloing Guitar Lesson.