Important Signature Stevie Ray Vaughan Guitar Lick
---
It is no secret that blues music consists out of important cliché guitar licks that over the years were transferred from one guitarist to another. That is why it is very important for your development as a guitarist that you adopt these famous licks into your playing. The lick explained in the video below, which is derived from the A minor pentatonic scale, is an ideal starting point for making your way into signature SRV-licks:
Delve deeper into playing fast blues guitar licks by downloading your FREE Guide with the best exercises on playing fast blues guitar licks.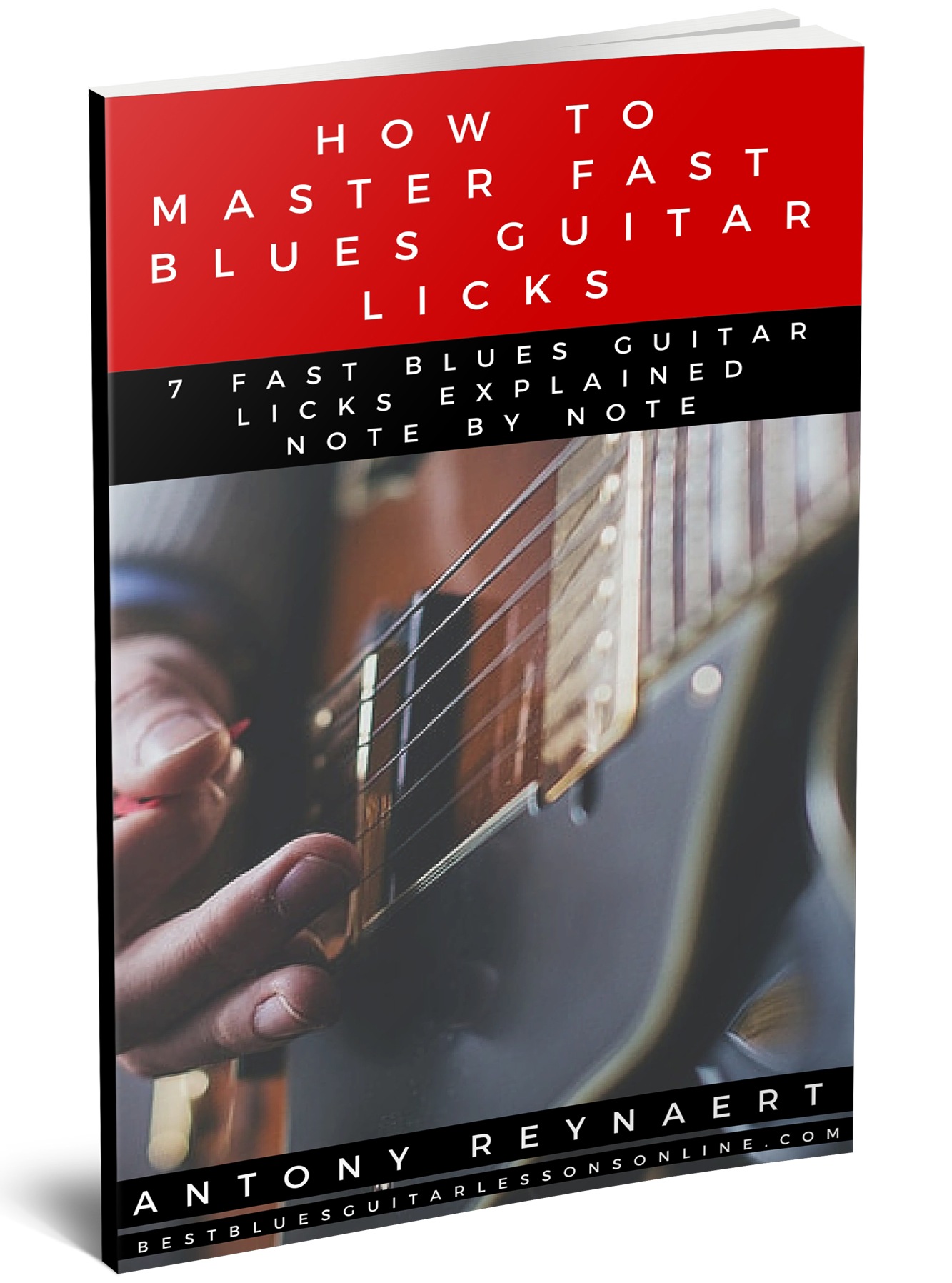 And if you liked the video about playing licks like SRV, don't forget to subscribe by clicking on the 'youtube'-button below so you can get notified on the latest blues guitar video lessons:
---
Want To Break Through Your Current Level Of Blues Guitar Playing?
Let me show you how you can leave the trial and error behind by knowing exactly what to practice in my Master The Blues Online Guitar Lessons.