Here you will find an overview of my blues guitar students. You can read what they have to say about the lessons and you can listen to and watch their guitar playing in the videos.
Thank you, you're the best. I love the e-books. I am on the second one and I have done the first lesson on rhythm. I love this. I'm so excited!! 💕💕💕
Skyler, Kansas City, U.S.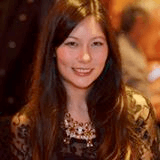 Antony is a patient teacher and takes the time to listen to my problems. He is also able to explain things in simple terms that I can understand and thinks of new and exciting ways to encourage me to try new things. It really helps to build my confidence and not feel intimidated to try new techniques on the guitar. It's easy to tell that he is really enthusiastic and passionate about the guitar and also helping his students to improve.
Jennifer Barlow, U.K.
Student Joins Bands, Composes Music For Those Bands And Records His Own Album
Kevin Poppe is a student who studied locally with me in one of my schools in Belgium. He joined many bands and wrote a lot of music for those bands. Here is a clip from a song he composed for his own album: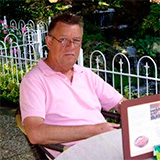 Although I was initially very skeptical about online lessons due to the experiences of some providers on YouTube, I have been taking the online blues guitar lessons with great pleasure. I am glad that after the many wanderings I have decided to follow these lessons. I learn new things and it feels good to develop myself again.
Two months ago I auditioned as a rhythm guitarist with a country / rock band and got hired!
Cees van den Borne, The Netherlands
Dear Antony,
Your accompanying explanation resonates with my experiences. Wandering through all of the offers found online is one of the reasons why I never continued playing my guitar properly. I got lost in the three chord songs and myself. There was never a connection between me and the instrument. My busy job seemed like a better way to feel good about myself, but in the background there was always a bit of regret that I "never learned to play an instrument".
So I had been playing for a while, but I still had the feeling that the instrument remained foreign to me. When I played songs it was hard to make them sound fascinating. I started thinking about possibilities to take lessons and after a while I came across your site. And as said, you hit the nail on the head with me. I would say that for me you contain the essence of learning, of playing, of experiencing music and the guitar. This ensures that I am able to do the exercises and know that with patience and practice the progress will come. In any case, I do feel that the guitar will come closer and that a connection will arise between the instrument and me.
John S, Switzerland
Sensational Bluesrock Song & Solos Performed By Multiple Of My Local Students
In this video you can see some of my local students playing a bluesrock song and swapping guitar solos:
Student Plays Beautiful Blues Guitar Cover In Front Of Audience Of Guitar Players
Randy is a student studying locally in one of my guitar schools in Belgium. In this video he plays a well-crafted live blues guitar cover: