Learn The Best & Fastest Blues Licks On Guitar
---
Ever looked at guitarists like SRV or Jimi Hendrix and wondered how they are able to play these lightning fast blues licks? In all honesty, the speed might seem fast at first, but once you look at it note for note, the required techniques are pretty straightforward. So let's examine and learn a fast blues lick that can actually make a huge difference in your blues guitar playing:
Delve deeper into playing fast blues guitar licks by downloading your FREE Guide with the best exercises on playing fast blues guitar licks.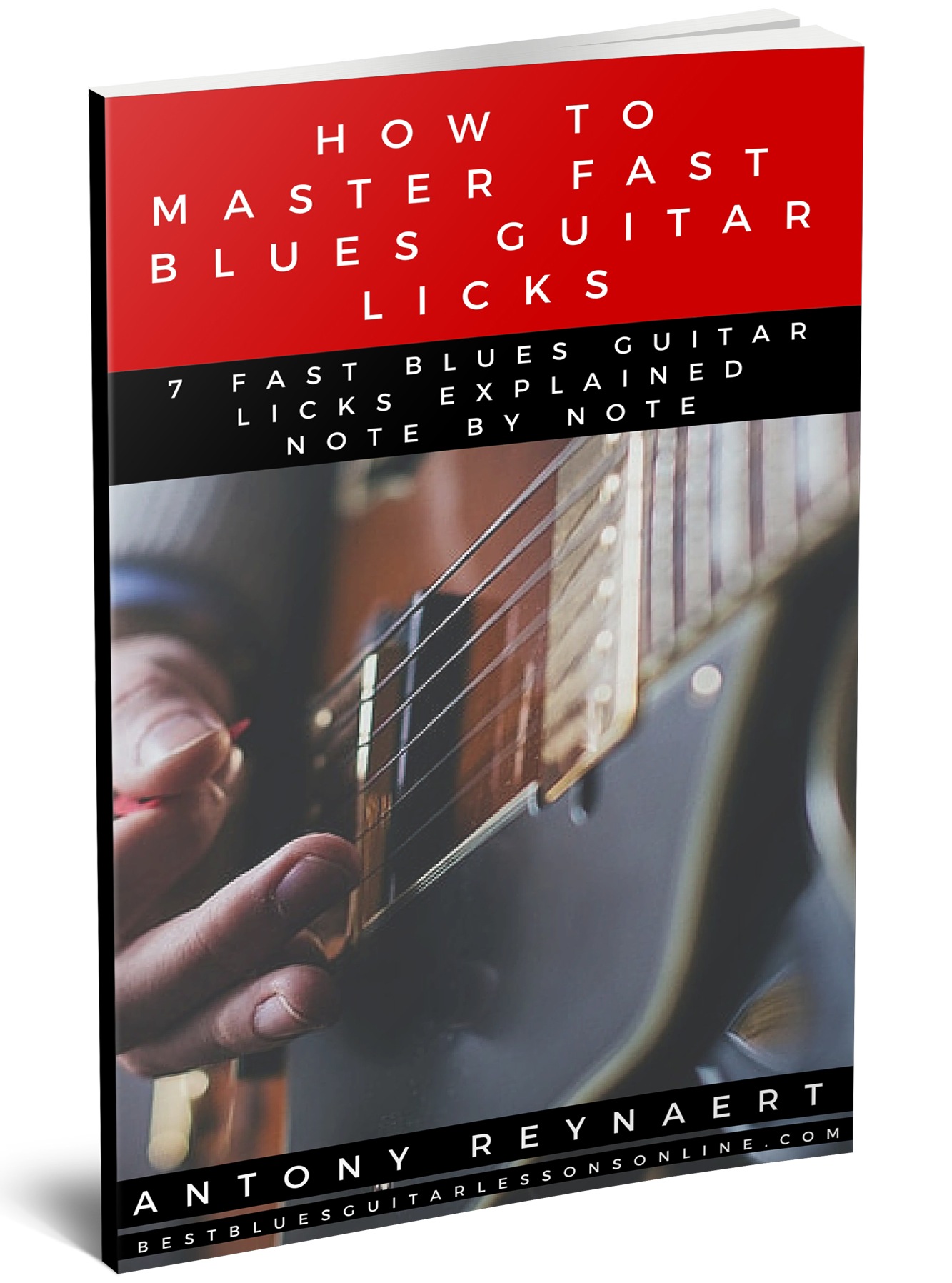 And if you liked the video about playing fast guitar licks, don't forget to subscribe by clicking on the 'youtube'-button below so you can get notified on the latest blues guitar video lessons:
---
Want To Break Through Your Current Level Of Blues Guitar Playing?
Let me show you how you can leave the trail and error behind by knowing exactly what to practice in my Master The Blues Online Guitar Lessons.